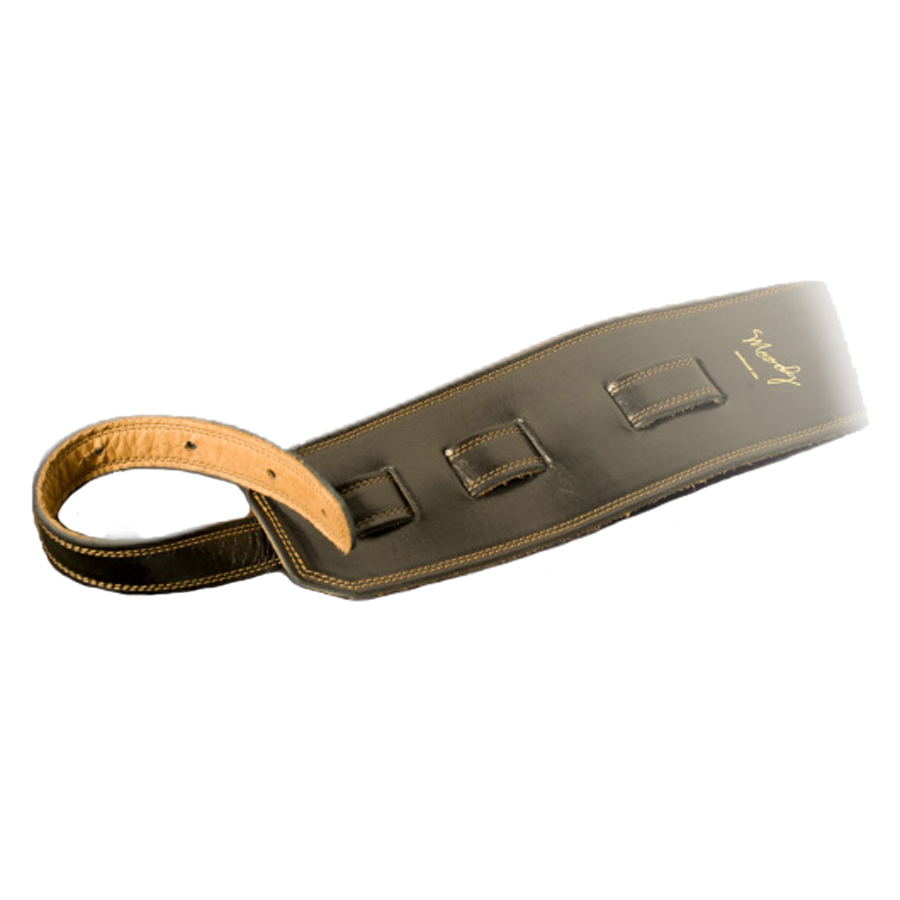 Users of Moody Straps occasionally wish to own multiple tails for their straps so that they can optimize the use of it. For instance, a standard tail might be just the right length to fit an electric guitar, but the longer tail might be necessary in order to accommodate an acoustic guitar. We have made that option available below. Please indicate the color of the tail piece that you will need in order to match your Moody strap.
As our straps are individually hand-crafted and unique, there are sometimes slight variations in color from strap to strap. To match colors as close as possible between your strap and the new tailpiece you are ordering, we request that you mail your strap to our production coordinator at the following address:
Nick
c/o Moody Leather
2088 Sunset Drive
Pacific Grove, CA 93950
sizing info:
All straps come with standard size tailpieces at no additional charge. The tailpiece can also be upgraded to the 'long' size for an additional fee. Tailpieces can also be purchased individually from this site. View Leather Backed and Suede Backed tailpieces.
Using the 'Standard' size tailpiece, the strap adjusts from 37 inches to 49 inches.
Using the 'Long' size tailpiece, the strap adjusts from 47 inches to 54 inches.
When you order the 'Extra Long' strap, the strap adjusts from 53 inches up to 60 inches.
Moody's tailpieces are custom-made in America. Because of the high-level of quality and the attention to detail that we put into each and every product before it leaves our facilities, we are unable to provide overnight shipping. It's a matter of quality, pure and simple.